As a lawyer, Elizabeth has litigated many predecent-setting cases in the California supreme court and courts of appeal, including the following.
For more on Elizabeth's legal career see her resumé.
Citations
Subject

Rojas v. Superior Court (2004) 33 Cal.4th 407. See esp. footnote 7, mentioning Elizabeth Bader by name.

Mediation Confidentiality.

Conestoga Services Corp. v. Executive Risk Indemnity Inc. (9th Cir. 2002) 312 F.3d 976.

Insurance Coverage.

Equilon Enterprises v. Consumer Cause (2002) 29 Cal.4th 53.

Anti-SLAPP Law. (Code of Civ. Proc., section 425.16.)

Nash v. MacDonald (2001) 92 Cal.App.4th 847; rev. denied; depub'n ordered, Jan.3, 2002.

Construction Defect Litigation.

Briggs v. Eden Council for Hope & Opportunity (1999) 19 Cal.4th 1106.

Anti-SLAPP Law; Tenant Counseling Agency.

Los Carneros Community Associates v. Penfield & Smith Engineers, rev. granted October 21, 1998, S072581. (Representation in the Supreme Court.)

Anti-SLAPP Law; Professional Malpractice. (Engineers)

Ruisi v. Thieriot (1997)53 Cal.App.4th 1197.

Family Law.

DeVoll v. Burdick Painting, Inc. (9th Cir. 1994) 35 F.3d 408.

Insurance Coverage. (ERISA).

People v. Williams (1992)
4 Cal. 4th 354.

Jury Instructions on Mistake.

Newsham v. Board of Permit Appeals (1996) 46 Cal. App. 4th 930.

Administrative Law.

Betz v. Pankow (1993) 16 Cal. App. 4th 919.

Gender Bias; Arbitration.

People v. Murtha (1991) 235 Cal. App. 3d 1688; 1 Cal. Rptr. 2d 788, rehearing granted December 16, 1991; 1991 Cal.App. LEXIS 1508; new opinion at People v. Murtha (1993) 14 Cal. App. 4th 1112.

Privacy; Wiretapping.

Philippine Export & Foreign Loan Guar. Corp. v. Chuidian (1990) 218 Cal. App. 3d 1058.

Business Litigation.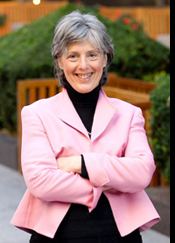 For more information about Elizabeth, press here.
To contact Elizabeth, press here.