A moment of celebration after our discussion of difficult issues.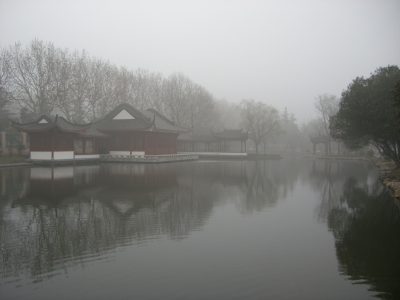 Spring Dawn
Spring sleep, not yet awake to dawn
I am full of birdsongs.
Throughout the night the sounds of wind and rain
Who knows . . . what flowers fell.
Meng Hao-jan (689/691-740), Spring Dawn, 1
Translation by Gary Snyder in Eliot Weinberger, ed. (2003), The New Directions Anthology of Classical Chinese Poetry, page 63.

For more on this poet, please go to Meng Hao-jan

Photo credit: Noclue119 on Wikimedia Commons (photo of a city park near Meng Hao-Jan's home.