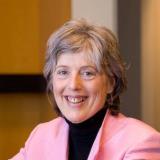 Elizabeth Bader's article, The Psychology and Neurobiology of Mediation, was published online and in print by the Cardozo Journal of Conflict Resolution.
The article integrates the neurobiology of trauma, with spirituality, neuroscience and the psychology of mediation.
The interplay between gender and conflict resolution is also discussed in depth.
The article is the result of Elizabeth's years of study of the work of Stephen Porges and Peter Levine (Somatic Experiencing®).
In addition to our previously published excerpts of the article, additional excerpts will be published here periodically.
The Table of Contents of the article can be found here.